Meet The Team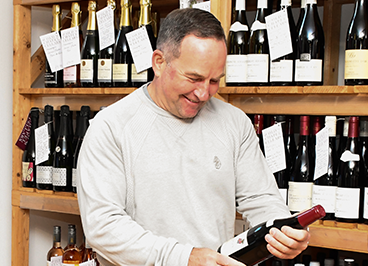 I got into wine through turning up in the shop as a customer and getting to know Jamie. We'd taste wine and sometimes play the odd game of chess. They were short handed for a tasting one evening and I volunteered to help out and it went from there. I was coming to the end of my fire service career and wondering what to do next when Jamie suggested that I join the team at Old Chapel. They supported me through my Level 2 and Level 3 WSET qualifications and you never stop learning on the job. Before working here I used to like big reds but now I prefer whites. I really like the Verdicchio dei Castelli di Jesi from Italy. My favourite part of the job is meeting interesting people.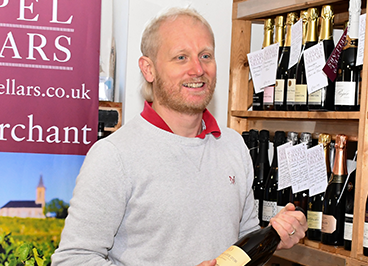 I was originally trained up as a male model but it wasn't going the way I planned. Oh no scrap that. After uni I started at the award winning Laymont and Shaw in what would be considered an old school apprenticeship. The business specialised in Spanish and Portuguese wines so it helped that I spoke Spanish. Before long I was warehouse manager and then started looking after the buying including ex-cellars shipments, importation docs, logistics and stock control. Laymont and Shaw was sold in 2003. I went to London and worked for 2 wine companies doing different roles across several sectors of the trade but I knew I wanted to be back in Cornwall where I grew up. I saw that the original Laymont and Shaw building was on the market. I scraped together funds with help from my grandparents (Headley Rothwell, the name of our holding company, were their married and maiden names) and started my own wine business from scratch and have never looked back.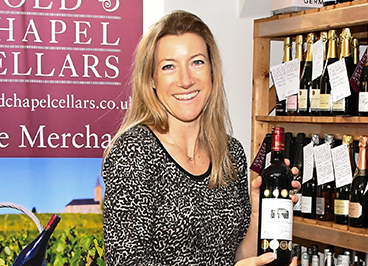 It was whilst studying for my Business Management degree in Germany that the vineyards and wineries caught my interest and led me to pursue a career in the wine trade. After a brief spell learning wine retail in Manchester, a few years in London and a stint in Bristol I finally fulfilled my dream of making it to Cornwall. I joined St Austell Brewery in 2005 and in 2015 became Head of the Wine Department. In October 2020 I made the leap into self employment joining Jamie here at Old Chapel Cellars. I'm excited to be discovering new wines, especially the Rioja wineries that Old Chapel are renowned for.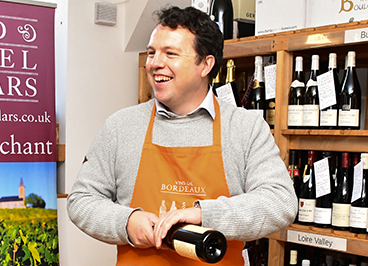 My background was as a fitness trainer in the Loire valley and that's where I got into wine. I grew up in Cornwall working in local restaurants then went into fitness training linked to my semi-professional boxing career. I moved to Cardiff to find my Welsh roots in 2004 but Cornwall drew me back. I loved wine and was a regular customer at Old Chapel Cellars. My introduction to the business was in November 2016. I worked the busy seasonal period and became shop manager when Jamie went off on his travels to South America in 2017. Since then we've developed the online side of the business but what I really enjoy is hosting tastings and acting as a personal wine shopper for our loyal customers.